Ron Matsko-Ensel Scholarship
Learn more about Ron Matsko-Ensel.
Grants Available
Grants are reviewed on a rolling basis until all funds are awarded.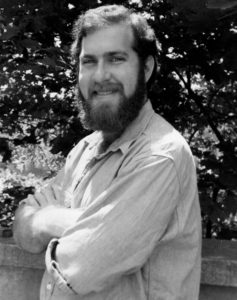 Typically requests for proposals are posted in January with funding decisions made by summer. To honor its namesake, teachers (pre-K through 12) are encouraged to apply for scholarships up to $2500 to develop curriculum or initiate programs addressing one or more of the following:
Peace and/or character education
Studies of ethics, ethical behavior, or the application of ethics
Theories of cooperation, e.g. friendship, pro-social behavior, forgiveness
Spiritual development or mindfulness education, addressing awareness and practices of inner peace
What to include in the application
a. Cover letter
Name and address of the applicant including phone and email
Name and address of the sponsoring institution
Title of the proposed project
A brief summary of the proposed project
b. Proposal
The proposal, including project budget, must be no longer than four pages. References can be added in a separate document. Proposals should be written in a clear and concise manner for a general academic audience. The body of the proposal must contain the following sections:
Description of the project that addresses the significance and potential impact
Target age group
Implementation plans and timeline
Project budget
c. Applicant's Curriculum Vitae
Applicants should submit a current CV with their applications.
d. References
References and support for this project can be included in a separate document from the body of the proposal and should be clearly labeled.
Applicants will be notified of award status within 90 days of application submission. Applicants should submit electronic files by email to the following address. Include Ron Matsko-Ensel Scholarship in the subject heading.