Welcome to the Biosophical Institute's library of publications
Biosophy and Spiritual Democracy is NOW AVAILABLE ON AMAZON!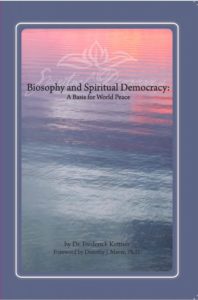 We are offering these files for download free of charge.
Biosophy and Character Education
International Day of Peace EDUCATION PACKET
Additional publications will be added periodically.
Published by: The Biosophy Press, PO Box 21155, South Euclid, Ohio 44121
© 2014 by The Biosophical Institute, Inc. Donations welcome.